Action Tester
JSON editor.

Prefilled body with input parameters.

Action definition with inputs/output parameters details.
FetchXMl Tester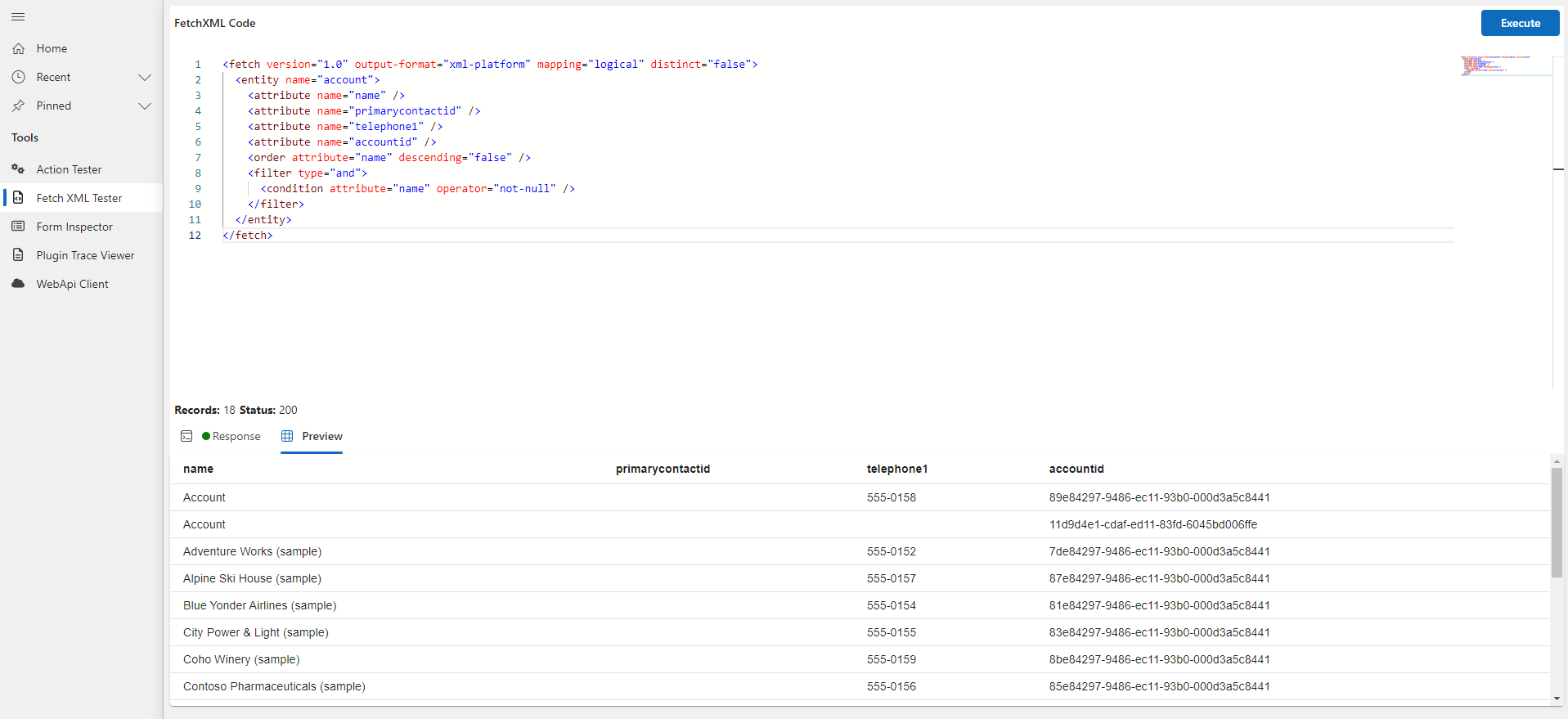 XML editor.

Record counter.

Response include annotations.

Preview records on table format.
Form Inspector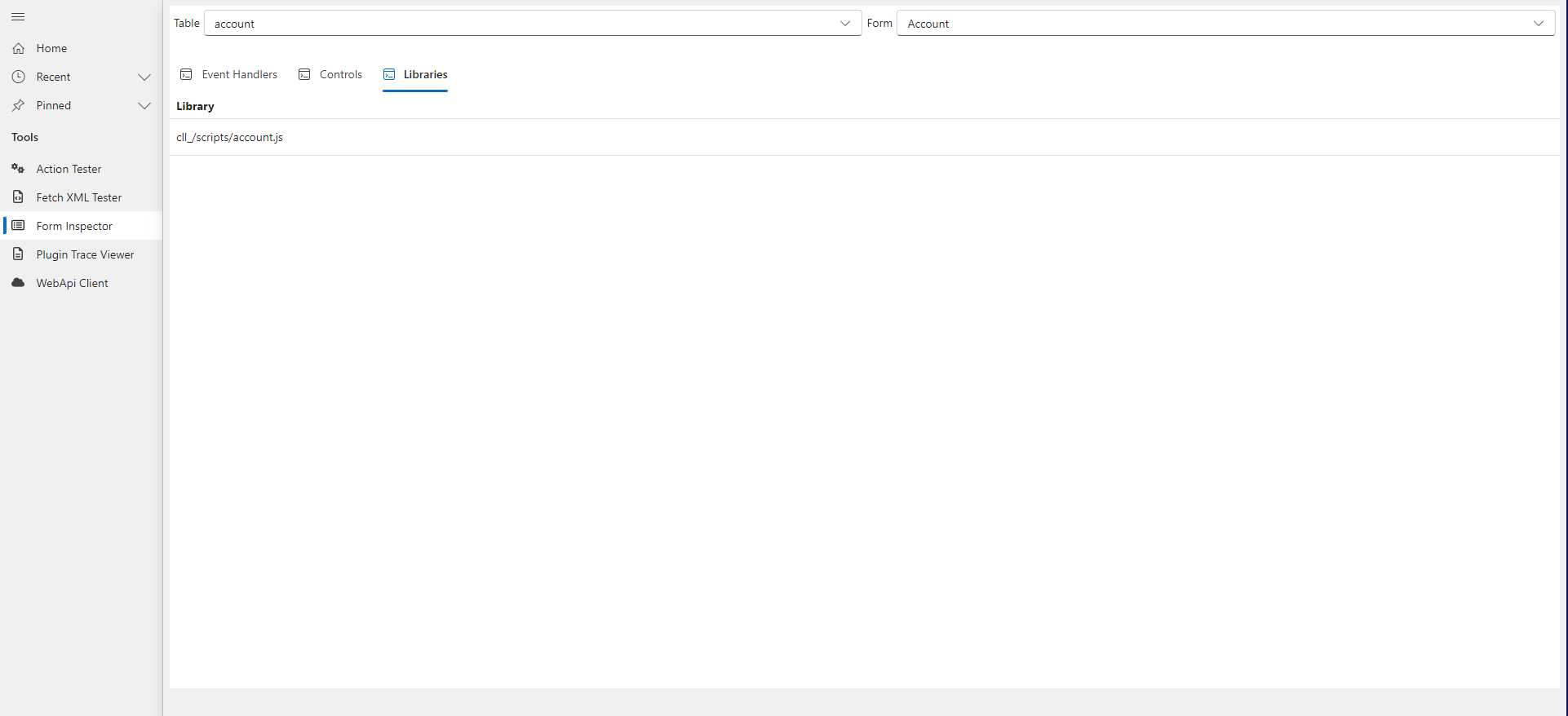 Event handlers details.

Components tree.

Form Libraries list.
Plugin Trace Viewer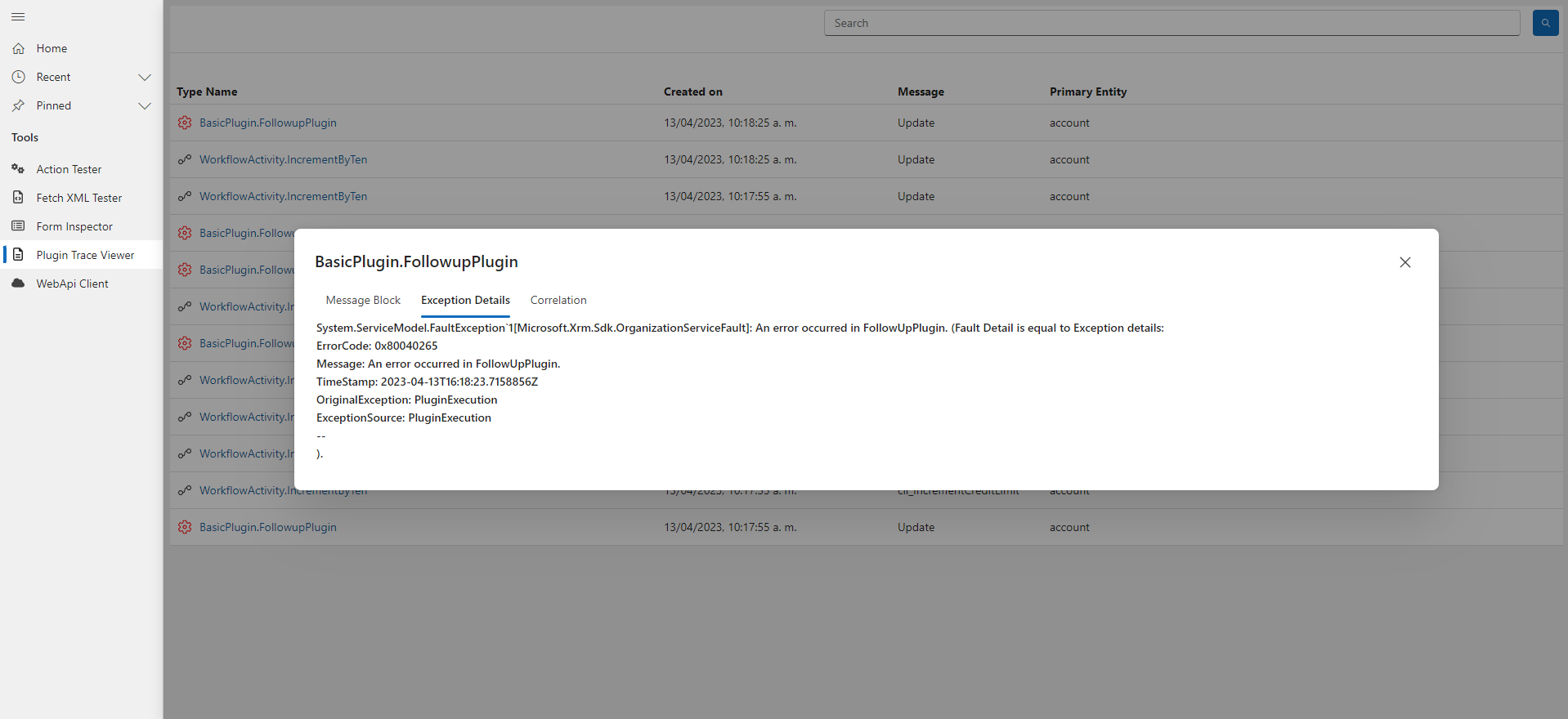 Search by name.

Red icon for log with exception details.

Message block text cleaned.

Exception details text cleaned.

Correlation tab marked on red the items with exceptions.
WebApi Client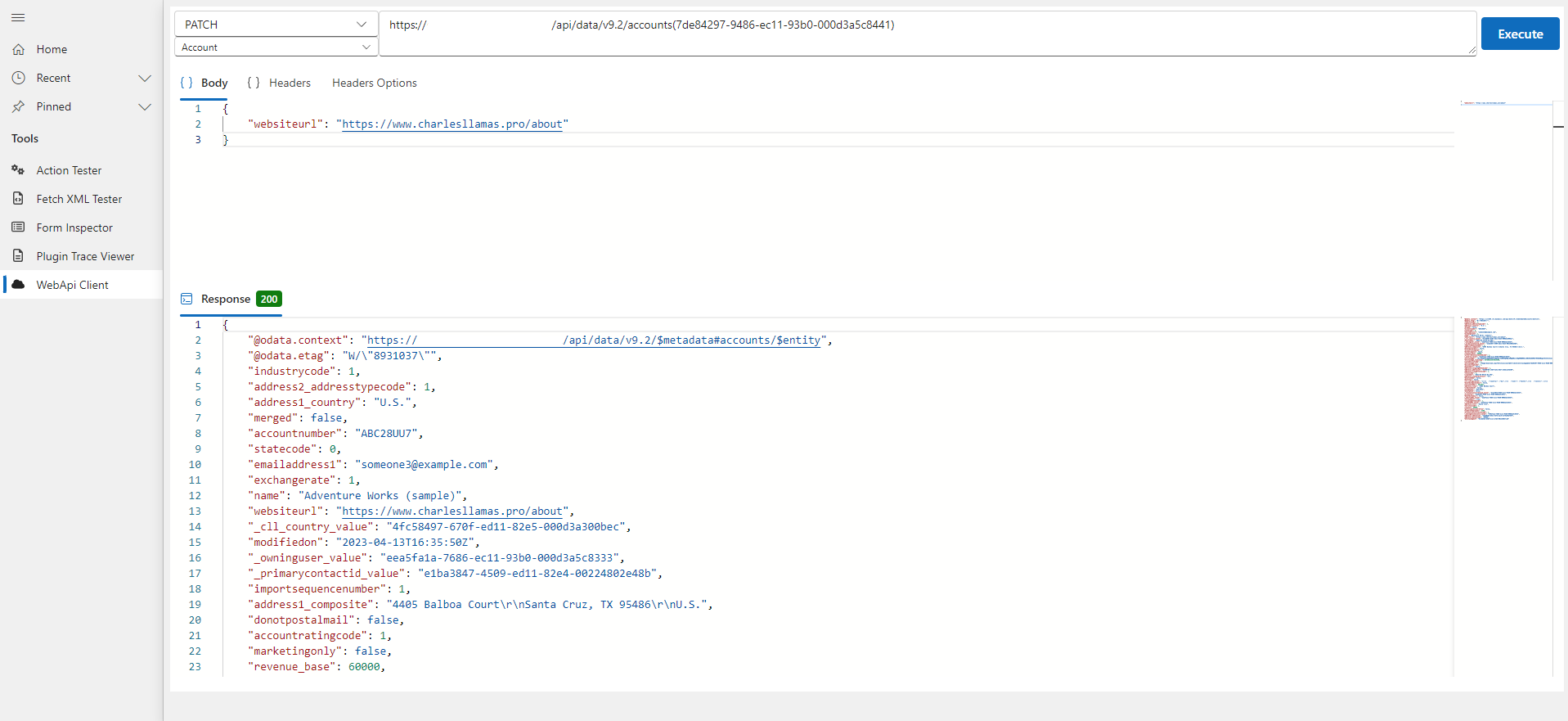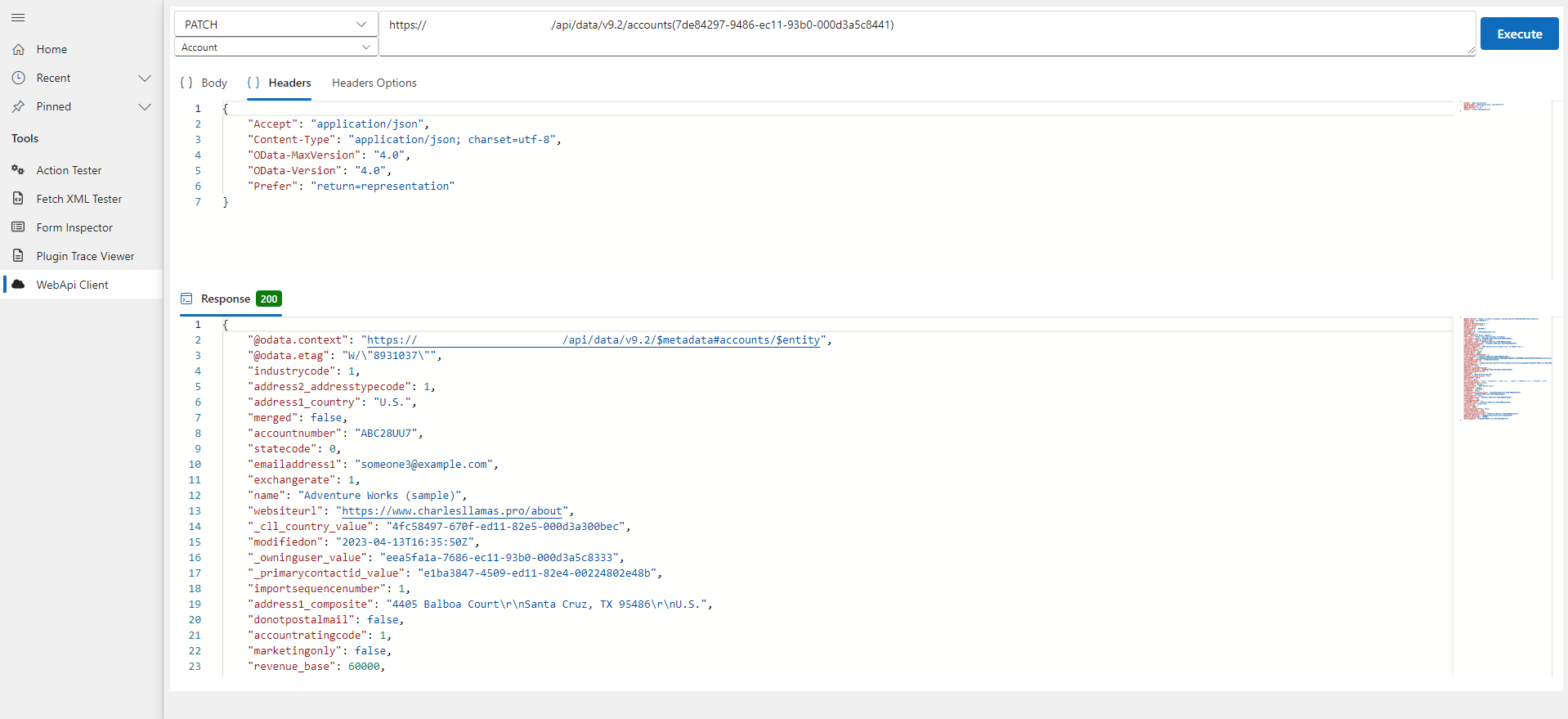 All available http verbs.

List of entities with entityset names.

JSON editor for request body.

JSON editor for request headers.

Headers options examples.